FUOTUOKE Post UTME Form for 2023/2024 Session
Federal University Otuoke (FUOTUOKE) welcomes JAMB UTME candidates to apply for its 2023/2024 Post-UTME Screening. Eligible applicants include those who selected the university as their first choice or those willing to change to FUOTUOKE, both scoring at least 140. Available faculties span across Education, Engineering, and more. Applications open 25th July.
---
---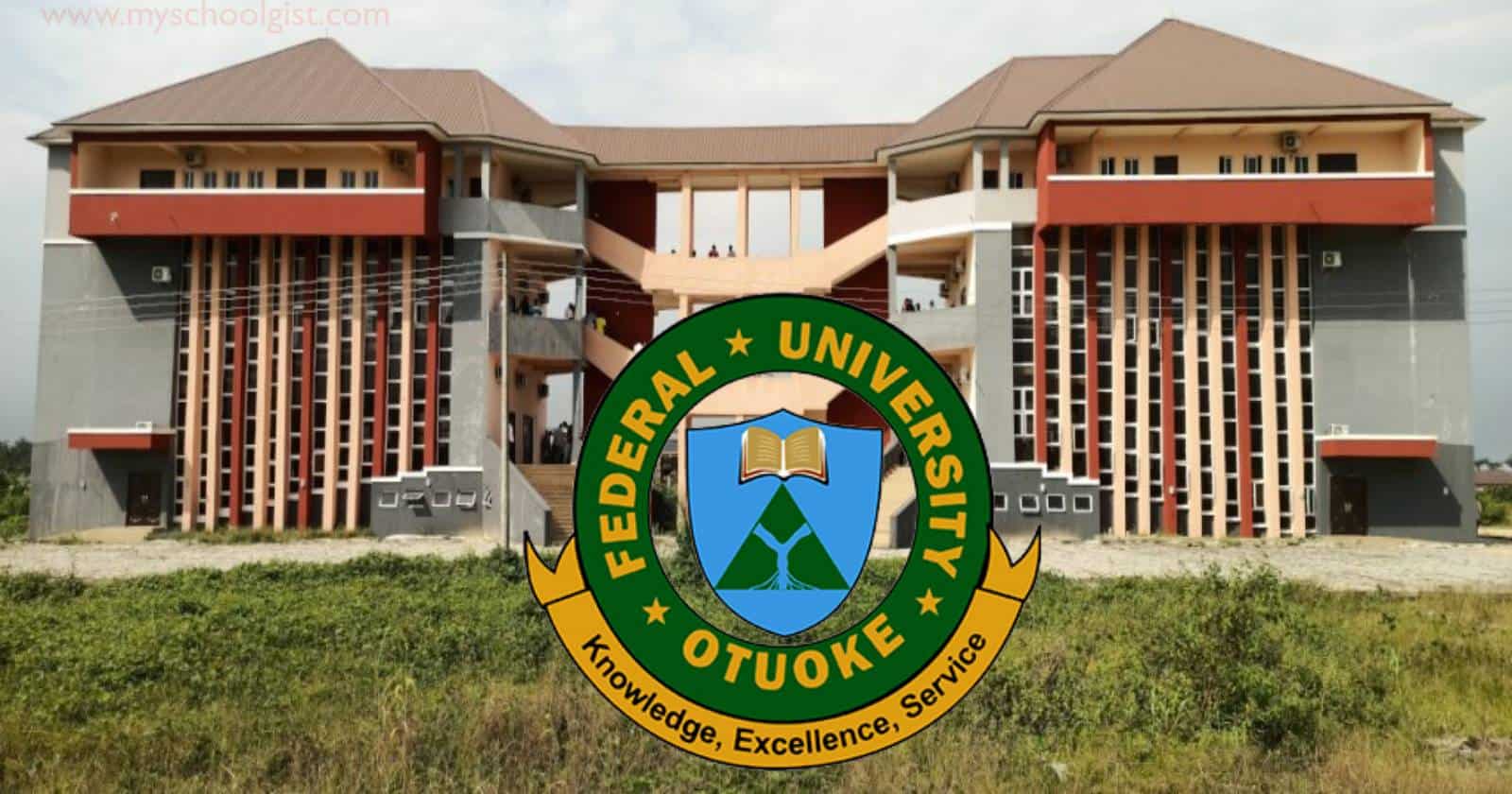 The Federal University Otuoke (FUOTUOKE) warmly extends an invitation to eligible JAMB UTME candidates for the Post-UTME Screening Exercise. This is your opportunity to gain admission into this prestigious institution for the 2023/2024 academic year. Here's everything you need to know to kickstart your academic journey with them.
📌

Screening Type

FUOTUOKE Post UTME for 2023/2024 Academic Session
📅

Application Window

25th July – 25th August 2023
🎓

Programmes

Education, Engineering, Humanities, Management Science, Science faculties
🔞

Eligibility Score

Min 140 in JAMB UTME
📝

1st Choice

Candidates who selected FUOTUOKE and scored ≥140
🔄

Change Needed

For those who didn't initially select FUOTUOKE
🖥️

Online Portal

ecampus.fuotuoke.edu.ng
❗

Special Note

False declarations may lead to disqualification
Eligibility for Application
Firstly, are you eligible to apply? Here's how you can find out:
A. Did you select Federal University Otuoke as your first choice in the 2023/2024 JAMB UTME? Have you chosen any of their diverse programmes and scored a minimum of 140? If so, you're eligible.
B. If you didn't pick Federal University Otuoke as your first choice but have a burning desire to be a part of us and you've scored at least 140 in the 2023/2024 JAMB UTME, don't fret! You can still apply. However, you must undergo a Change of Institution to Federal University Otuoke on the JAMB website.
Available Programmes
1. Faculty of Education
B.Ed. Business Education
B.Sc. (Ed.) Education/Chemistry
B.A. (Ed.) Education/History
B.Sc. (Ed.) Education/Mathematics
B.Sc. (Ed.) Education/Physics
2. Faculty of Engineering
B.Eng. Chemical Engineering
B.Eng. Civil Engineering
B.Eng. Electrical/Electronic Engineering
B.Eng. Mechatronic Engineering
B.Eng. Mechanical Engineering
B.Eng. Petroleum and Gas Engineering
3. Faculty of Humanities and Social Sciences
B.Sc. Economics and Development Studies
B.A. English and Communication Studies
B.A. History and International Studies
B.Sc. Sociology and Anthropology
B.Sc. Political Science
4. Faculty of Management Science
B.Sc. Accounting
B.Sc. Banking and Finance
B.Sc. Business Administration
B.Sc. Entrepreneurship
B.Sc. Marketing
5. Faculty of Science
B.Sc. Biochemistry
B.Sc. Biology
B.Sc. Chemistry
B.Sc. Computer Science and Informatics
B.Sc. Mathematics
B.Sc. Microbiology
B.Sc. Physics
B.Sc. Statistics
How to Apply
Start of Application

: The online application portal will be activated from 25th July 2023. Dive in and get started on ecampus.fuotuoke.edu.ng.

Application Deadline

: Mark your calendar for 25th August 2023. Don't miss out!
Document Checklist
Ready to apply? Ensure you have these documents handy for the online application:
A crisp digital passport-size photograph (in JPG format).
A scanned copy of your WAEC/NECO/NABTEB O' level result (PDF format).
Scanned copy of your LGA identification letter (PDF).
Scanned Birth Certificate or Age Declaration (PDF).
Special Instructions
Use a clear, recent digital passport photograph.
Provide a working email address and a reliable phone number during your application.
Remember to upload your O' Level Result(s) scratch card details. If you're merging two O' Level Results, each scratch card's details must be uploaded.
Please Note: Any mistakes due to invalid email addresses or phone numbers are the responsibility of the applicant, not Federal University Otuoke.
Post-UTME Exercise Date
Stay alert! Once your application is complete, the date for the Post-UTME Screening Exercise will be displayed on your PUTME Screening Schedule Printout.
Items for the Screening Test
What to bring:
Your POST-UTME Screening Schedule Printout.
Your 2023/2024 JAMB UTME Result Slip.
What NOT to bring:
Mathematical tables.
Calculators.
Smartphones and Smartwatches.
Any form of bags.
Please note: The above items will be confiscated if found. Federal University Otuoke won't be liable for any lost smartphones seized during the test.
Disqualification Warning
Honesty is our policy. Applicants making any false declarations regarding their UTME scores, ordinary level result grades, or state of origin will be disqualified from the admission process.
Navigate this exciting phase of your academic journey with accuracy and enthusiasm.
RECOMMENDED: List of Schools Whose Post UTME Forms are Out.