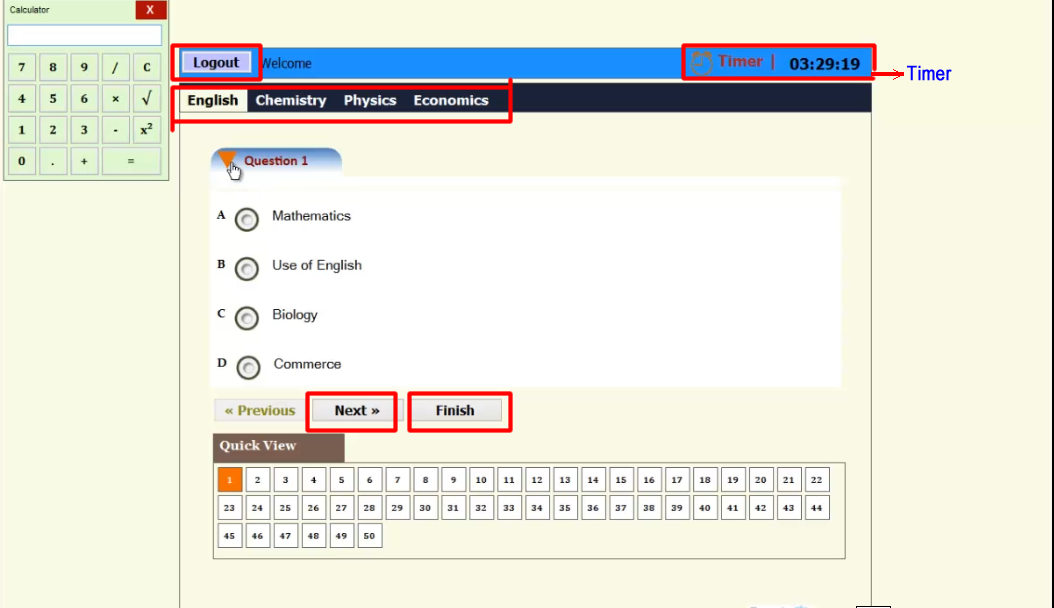 Prepare hard.
Get to the exam hall early.
Don't panic.
Sit down where you were directed to sit down.
Take a quick scan or survey of the environment.
Take a pick at your computer.
Read and understand the instructions (if there is any).
Locate the login form field.
Listen attentively to invigilators instructions.
After logining in, take a quick scan of the new environment without fidgeting.
Don't mess around with the interface as you can click on a button that will submit your work at that stage which means a zero(0) **lol**.
Locate the essentials like:- the timer, the next, previous and the finish/submit button.
Answer the questions you know very well and you are sure of first as most CBT software allow you to go back (See above).
Make sure you attempt ALL questions.
Track the timer so that you don't work behind schedule (Computers are not humans, they don't give extra time).
Comply with every rule stated for the exam.
If you finish before the timer end, you can click on the submit or finish button but hey!! be careful, Read what happened to me.
Believe in whatever or whoever you want to believe in and finally,
WAIT FOR THE RESULT.
The picture about is a snapshot of a Computer Based Test Exam portal.
You can find another one here
Do us a favour, share this with your friends either JAMBITES or not.