Hurray!!! We bring good tidings of our affiliate offline JAMB/POST-UTME cbt practice software.
It's a TestDriller Application.
After taking our FREE Online JAMB/POST-UTME CBT practice test, you can download JAMB/POST-UTME 2017/2018 offline CBT software FREE for more questions here and SSCE offline CBT software.
Features of the JAMB/POST-UTME offline CBT Practice Software + Activation by TestDriller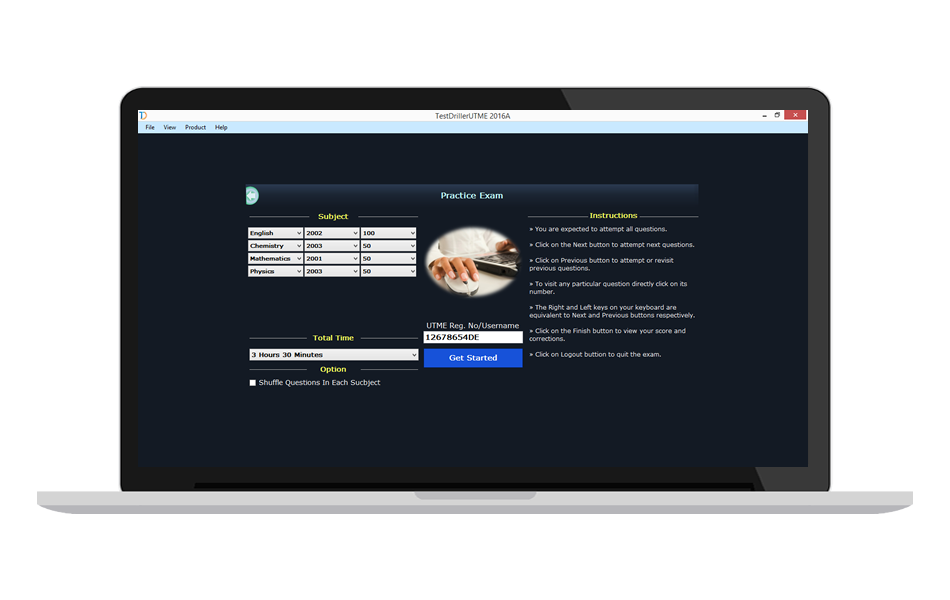 Contains over 15,000 JAMB UTME past questions from 15 JAMB UTME subjects. Most subjects have 15 years.


Has MathSolver (for showing you step by step how to solve mathematical problems) and EnglishKit embedded for free.


Has EnglishKit (vocabulary development) embedded for free.


Has over 9,000 general knowledge JAMB past questions that slides in and out on the home page.


Has feedback and error reporting features.


Shows result history menu which displays performance and speed trend.


Has 3 versions; Single user offline desktop, Single user offline android, Practice center internet-based.


It can be customized to administer JAMB UTME past questions prepared by you using TestDriller for Publishers


Download JAMB CBT past question practice software here.