The Joint Admissions and Matriculation Board (JAMB) has announced the registration procedure for Direct Entry (DE) admission into various tertiary institutions for the 2023/2024 academic session.
The period of sale/registration for DE candidates including those from Foreign Countries is from Monday, 20th February 2023.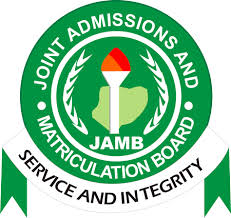 JAMB DE Admission Requirements.
Candidates with one of the following qualifications may be considered for admission by Direct Entry:
(a) A minimum of five (5) GCE/WASCE credits at not more than two sittings with at least two Principal or Advanced level G.C.E. and the others.
(b) Two passes at the IJMB Advanced Level Examination, Cambridge moderated Schools of Basic Studies Terminal Examination, JUPEB, or Institute of Baccalaureate from recognised institutions with SSCE/GCE, NTS/NBC credits equivalent in three other subjects (SUBJECT TO UNIVERSITY REQUIREMENTS).
(c) Passes in two major subjects in the NCE with S.S.C.E., NTC/NBC credits or equivalents in THREE other subjects (mainly for Education Courses) and ND. Education may be accepted as a third A' Level subject for those taking courses in Education.
(d) Minimum of lower credit grade in National Diploma or National Innovation Diploma including the O'Level requirements.
(e) Candidates are to note that they will be required to provide their JAMB registration number to gain admission to NCE, Diploma, etc for Direct Entry admission.
How To Apply for JAMB Direct Entry 2023.
The registration fee for the 2023 Direct Entry is Three Thousand Five Hundred Naira (3,500) only. Candidates are also to pay Five Hundred Naira (N500) only to obtain the Direct Entry examination reading text "The Last Days at Forcados High School".
Visit the JAMB Portal via www.jamb.org.ng Create an account on this platform (You do not need to create an account if you already have one)
Upon account creation, print the confirmation mail and take it to the bank for payment (PIN vending)
Continue registration by supplying the vended PIN on the mobile application or the JAMB Registration Application at the CBT centre
Complete other required information via the mobile application or the JAMB Registration Application at the CBT centre
Proceed to the nearest CBT centre to capture passport and fingerprints (this can only be done at the Accredited JAMB CBT centre)
Note: You can print Direct Entry Pre-payment slip if you have an account already (this is a tender for your bank payment)
Login to your dashboard and click Direct Entry Registration to print the Pre-payment Slip
As it is the practice, centers are allowed to charge not more than Seven Hundred Naira (N700) only as a registration fee. Any centre that charges more than N700 should be reported to JAMB for appropriate sanctions.
Important Information.
Candidates are to note that irrespective of their choice of course of study or method of testing, they will also be tested on a general text: "The Last Days at Forcados High School" by A.H. Mohammed for Direct Entry Candidates.
DE CANDIDATES WILL BE REQUIRED TO PROVIDE THEIR JAMB REGISTRATION NUMBERS WITH WHICH THEY GAINED ADMISSION TO NCE/NID/DIPLOMA AND PREVIOUS DEGREE PROGRAMMES.
QUALIFICATIONS AWARDED BY EXAMINATION BODIES (IJMB, CAMBRIDGE, WAEC, JUPEB, etc) APPROVED BY NIGERIA SHALL NOT REQUIRE ANY PRIOR JAMB NUMBER.
Candidates are warned that the Board has not authorised or solicited ANY establishment /group or individual services other than the accredited CBT centres for this registration exercise.
Closing Date.
Registration for Direct Entry candidates continues till Thursday, 20th April 2023.