Below is the template format of registration form for JAMB UTME 2016/2017
We advice candidates to download it, study it and fill it before going to an accredited JAMB UTME registration center to properly register online.
See also: JAMB UTME TO COMMENCE 2016/2017 SALES OF FORM AUGUST 31 - SEE PROCEDURES AND DEADLINES.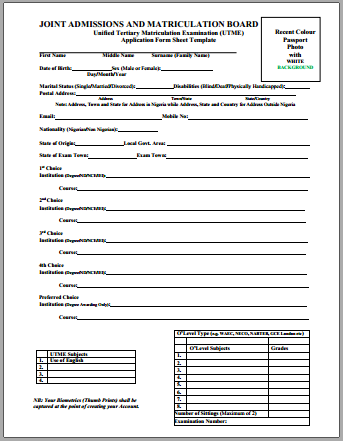 Please share this with your friends that will be sitting for the exam using the buttons below.